Tsurunoko-kai Children's Association

The Tsurugaoka Hachimangu Tsurunoko-kai (Children's Association) was started in 2006 as the children's group of the Tsurugaoka Hachimangu. The aim of the group is to convey a sense of respect for our ancestors and gratitude for nature to as many children as possible through activities related to traditional Japanese culture and annual events held mainly on the grounds of Tsurugaoka Hachimangu.
Activities
Examples of our activities
Summer Firefly Festival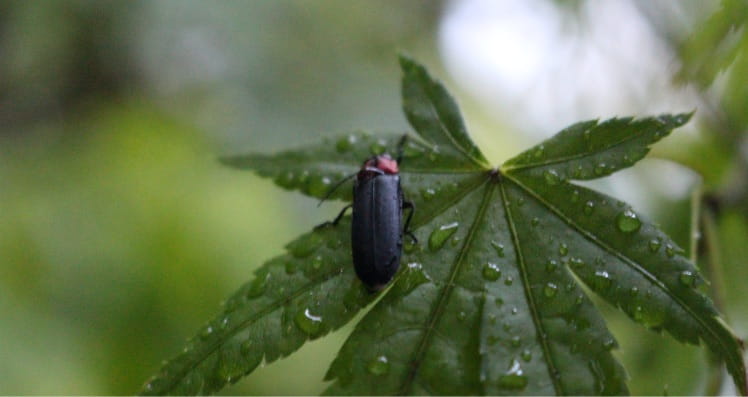 We will participate in the Firefly Release Festival at Tsurugaoka Hachimangu. After listening to a story about fireflies, the children participate in a ritual at the shrine, watch fireflies together and learn about the preciousness of life.
Summer Vacation Tsurugaoka Forest School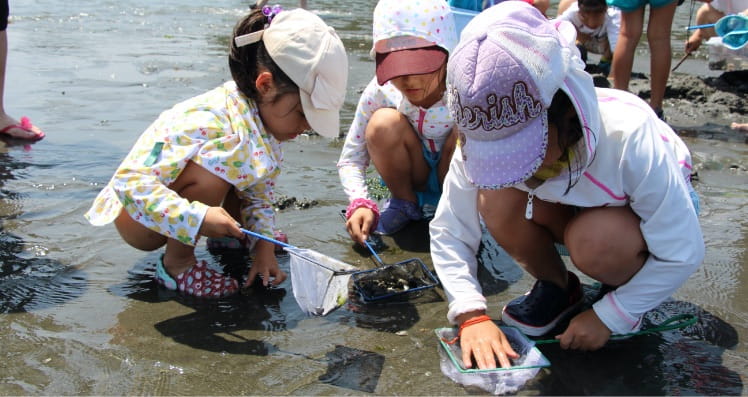 During the summer vacation period, the Forest School is a week-long program of learning on a variety of topics, with grades 1-6 coming together to experience the nature outside the shrine grounds and stay overnight on the grounds (older students only). It is truly an invaluable experience.
Autumn Rice Harvest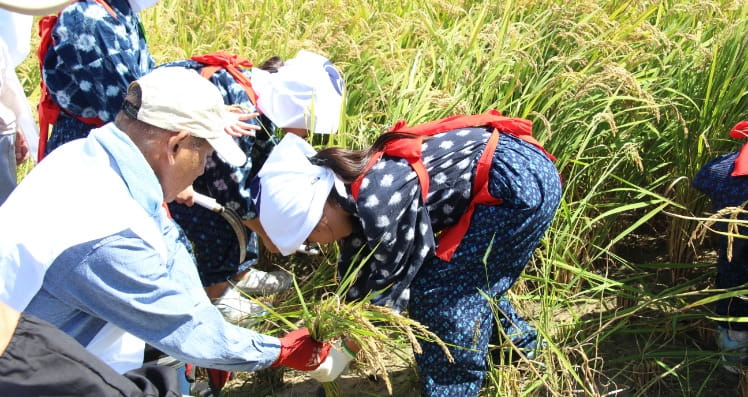 We visit the paddies where we planted rice in June to hold a ritual for the rice harvest before then harvesting the rice with local elementary school students. The rice that is harvested by the children is presented to Tsurugaoka Hachimangu.
Winter Omochitsuki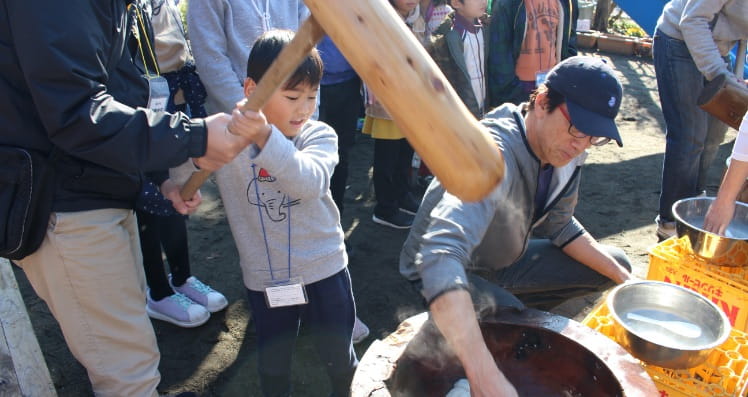 We have a mochi-making event every year at Tsurunoko-kai where we learn about Japanese customs and make rice cakes to offer to the yearly deity. We also prepare for the year ahead by eating the freshly made mochi.
Spring Parent and Child Classes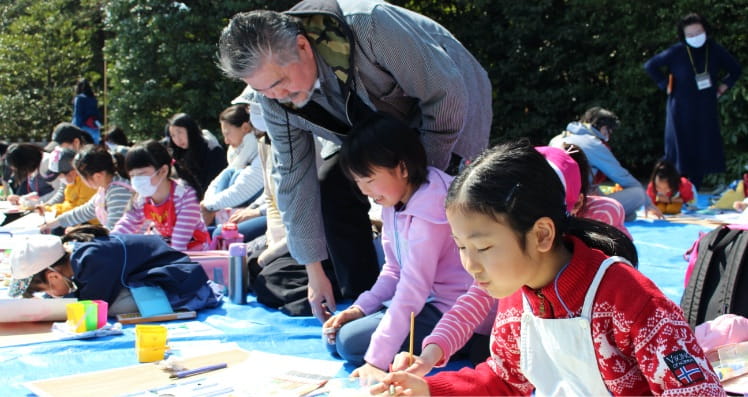 This is the last class of the year for parents and children. Students who have successfully completed the year's activities are awarded a certificate of completion. For 6th graders, there is a graduation ceremony and they receive a graduation certificate from Tsurunoko-kai.
Tsurunoko-kai Information
How to Apply

We ask that you complete the membership application form and pay the annual membership fee. For more information, please contact us by email.

Eligibility

Children in grades 1-6 of elementary school

Annual Fee

3,000 yen
※Depending on the event, there may be a separate fee for participation.

Application Period

We are always looking for people to join us.