Ancestral Shrine Maintenance Association

The Ancestral Shrine was built in 1949, soon after the end of World War II, to enshrine the ancestral spirits of Ujiko worshippers and the heroic spirits that protect the land. At present, more than 1,000 sacred spirits, including those of past Shinto priests, are enshrined here, and the shrine is operated by the Ancestral Shrine Maintenance Association, whose members are the families of the deceased.
At the Ancestral Shrine, a regular ritual is held on the spring and autumnal equinoxes, which is attended by family members. Alongside the sound of ancient Japanese court music, the participants provide an offering of a tamagushi to their ancestors to express their gratitude to them. After the ritual, a general meeting of the Ancestral Shrine Maintenance Association is held.
If the family members wish, the Ancestral Shrine can also hold the one year, five year and ten year commemoration rituals for their ancestors enshrined in the Ancestral Shrine.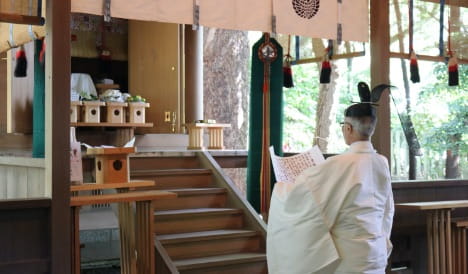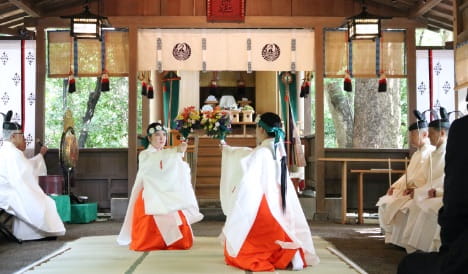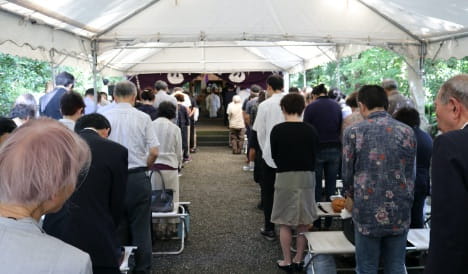 Guide to the Ancestral Shrine
Enshrinement Rituals

We enshrine your ancestor's soul at the Ancestral Shrine.

Annual Rituals

The first, third and fifth-year festivals of the enshrined Omitama are held as the Ancestor's Shrine Festival.

Fee

One unit per year (3,000 yen or more)
If you have any requests or questions, Please contact us by email.